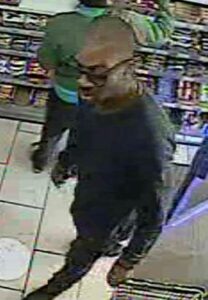 It's reported he grabbed the handbag of a 62-year-old woman and pushed her against a wall causing minor injuries to her face.
The suspect made off to use and stole £80 from her bank card and even cashed in her lottery ticket and kept the £5 winnings.
Anyone with information on his whereabouts is urged to contact police on 101.