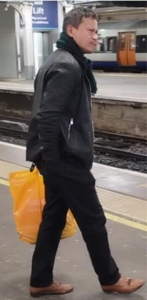 A man approached a female victim on board a train and sexually assaulted her on the evening of the 14th.
He then left on a train travelling towards Reading.
Detectives have released an image of a man they would like to question in relation to the incident.
It can be found on the news section of our website.
Anyone with information is urged to contact police on 101.