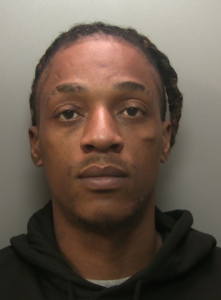 36 year old Glenroy Wilson was stopped and search whilst delivering drugs for the 'ghost' county lines gang in the area.
A search of his vehicle, and later his property, found heroin, cocaine, drug supply paraphernalia, cash, a drug phone and luxury items.
He pleaded guilty to the supply of heroin and crack cocaine and was jailed for 3 years and 3 months and ordered to pay £228.