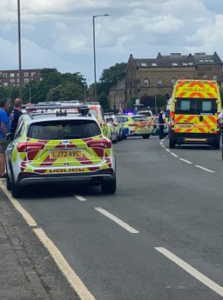 A man has been arrested on suspicion of attempted murder after two people were stabbed in Long Ditton at around 1.45pm this afternoon.
They have both been taken to hospital following the incident.
One person is believed to have been assaulted at the Crowne Plaza Hotel in Portsmouth Road while the other man was attacked at the BMW garage next door.
Surrey Police says "while we appreciate that this may be extremely concerning, we would like to reassure you that we believe this was an isolated incident. An investigation is underway to establish the circumstances of the incident and remains ongoing."
The man who was arrested is currently in custody.
Police are appealing for anyone who witnessed the incident, or who has any information which could assist enquiries, to come forward quoting reference PR/SYP-20230709-0431.