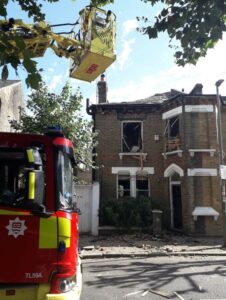 Firefighters were called to Elsley Road at around ten minutes to two in the afternoon.
It's thought the explosion was due to a build-up of pressure within a hot water cylinder on the first floor of the property.
One man left the building before the Brigade arrived and was treated on scene.