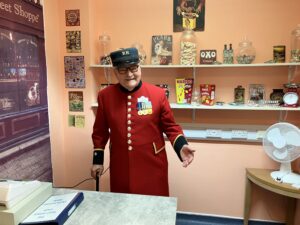 93 year old Colin Thackery sung for fellow veterans at Royal Star & Garter.
The charity provides care to veterans and their partners living with disability or dementia.
In 2019, Thackery won Britain's Got Talent.
At 89, he became the oldest ever winner of the talent show.
He released an album alongside a tour across the UK.