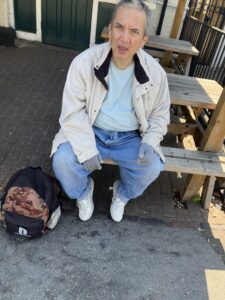 The incident happened at around 10:40am on Tuesday the 13th of June in South Croydon Rec.
A member of the public reported it, but the man had left the park by the time officers arrived.
You can view the image on our website and anyone with information is urged to contact police on 101.