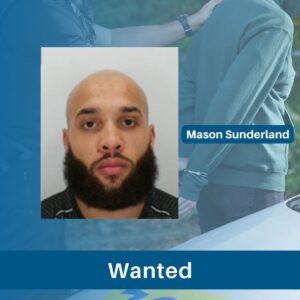 30-year-old Mason Sunderland is wanted for being concerned in the supply on Class B drugs and conspiracy to handle stolen goods.
He is described as 5ft 7 with a large dark beard although he may have shaved this off.
You can view an image of him on our Radio Jackie website, anyone with information is urged to contact police on 101.