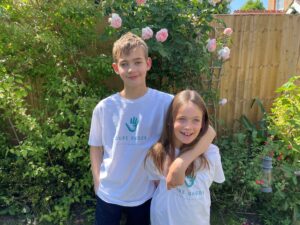 A mum from East Sheen has launched a new ground breaking charity for people with ultra-rare neurological conditions.
It's after her own children, Tom and Rosie, were recently diagnosed with an ultra-rare mutation on the DHDDS gene.
They are 2 of only 70 people diagnosed with the condition worldwide and treatment is incredibly challenging and largely unsupported.
Figures released by her charity Cure DHDDS show that research and treatment for 95% of rare diseases are not government supported.
We spoke to Mum Mel and founder of Cure DHDDS.