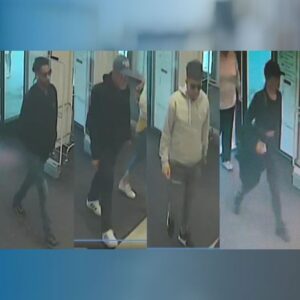 The incident is being treated as a distraction theft, targeting the victim who was getting back into their car in the Ashley Centre Car Park.
It happened on Thursday afternoon, and four men were captured on CCTV.
Police are appealing for anyone who recognises the men in the images, or anyone with any information.