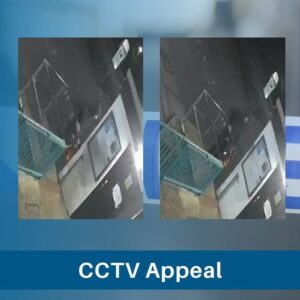 Police have just released details of the incident in the early hours of last Wednesday.
A suspect approached the wooden door of the centre in Walton Road and set light to what appeared to be an instant lighting BBQ bag.
The blaze did not take hold and there was no significant damage.
Police want to identify the person in the CCTV images and are asking anyone with any information to contact them immediately via direct message, quoting PR/45230117900.