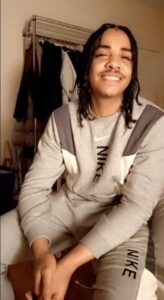 The 23 year old man was arrested in the area yesterday afternoon and remains in custody.
Officers were called to Shuttleworth Road on the 5th of October to reports of gunshots, and found Rico Andrews injured.
Despite efforts of paramedics, he died at the scene.
A post-mortem examination gave the cause of death as a gunshot wound to the chest.