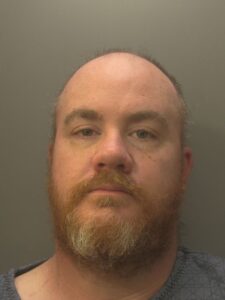 43 year old Jason Daniels carried out a well planned and executed attack on his 67-year-old victim back in January 2021.
The victim was woken at 5am to the sound of someone breaking into his home in Staines.
A stranger entered his bedroom, tied his hands and feet with duct tape and covered his eyes and mouth.
He was then left on his bed unable to move until Daniels returned, untied him, and put a knife to his throat while asking him to transfer a lump sum of money into his bank account.
Following this the victim was taken to his car and forced to drive to a multi storey car park in Maidenhead.
He was taken into an apartment block and once again bound up and blindfolded. He was then made to make further bank transfers into Daniels' bank account informing the bank that the money was for construction work on his home.
The victim was told that, if he did not do as he was told then his sons would be hurt.
The victim's son kept calling so Daniels told him to arrange to meet his son back at his house so that he could see that he was ok and hopefully be satisfied.
They returned to the house in Staines and the suspect hid in the ground floor bedroom.
However, his plan backfired as the victim's son noticed that his father looked ill, and he appeared to be making gestures that someone was in the house.
He called an ambulance and when it arrived, he was assessed and taken to hospital where he disclosed that he had been kidnapped and held against his will for three days in Maidenhead.
Daniels was later arrested in the victim's Range Rover very close to the home address of the victim by Thames Valley officers.