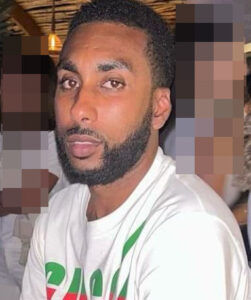 34 year old Justin Henry was last spotted on at 9:50pm on the 15th October buying food at London Road McDonald's drive-thru.
He then drove to a nearby location where his vehicle, a silver Mercedes E Class, remained for approximately two and a half hours.
The Mercedes was later found in Kingswood Drive, it is unclear who was driving the vehicle in CCTV, but his family say that it's not him.
You can find an image of him on our RJ website, anyone with information on his whereabouts is urged to contact police on 101.